Apply Today to Become Part of Monster Ads
turn all YOUR traffic sources into money making machines

Advertisers realize MonsterAds is different when they see our traffic quality and volume metrics. Our publishers are high volume experts in their marketing medium and it shows in the traffic quality and volume. If you are an Advertiser and would like to setup a winning pay for performance campaign with MonsterAds.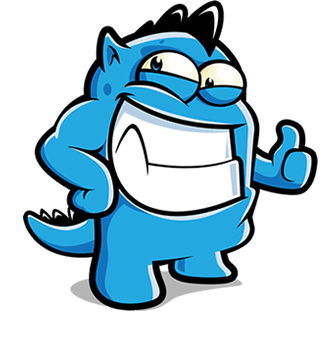 What PEOPLE have
been saying
"Been a member of MonsterAds for around a year and a half. Within that time I've used other websites but always been dragged back here... Why? Reliable offers, excellent conversion rates, helpful team and of course, one of the biggest things, on time, reliable payments. Some sites I've used had none of these good qualities. My affiliate manager Adam is always there for help and advise with offers, and even there for a general chat. Thank you MonsterAds, I look forward to enjoying being apart of this for time to come. "

Smallzy90 - PUBLISHER
"I have been in internet marketing business for many years, why did I finally choose MonsterAds? My good friend invited me to join because we are all aged affiliates and the affiliate managers of MonsterAds can answer almost all your questions honestly, accurately and friendly. @Brandon is great, I don't think he ever sleeps? I wish other affiliate managers were as good as him. I get weekly payment so I never worry about my cashflow because they never delay, never. They have tons of high EPC offers, and I do a split test randomly, so I know. Don't be misled by those "highest payout", if you are not noob you know what I mean. :) No newbies, no fraud here, advertisers like this kind of network, if you need good longterm relationship with advertisers, MonsterAds is really great. Thanks for your help during the years."

12040. - PUBLISHER
"MonsterAds is an amazing network! If you're an affiliate marketer whose looking for a huge selection of offers on many verticals, look no further. Payments are every week and always on time! They're affiliate managers are the best I work with in the industry! Check them out now!"

C.H. - PUBLISHER
"If you have done your due dilligence you will find SI/MA to come out on top time after time again. I have worked with many affiliate companies over the past 6 years, no others have brought to the table what SI/MA does. The most important asset they bring is their wide variety of offers with competitive payouts. MonsterAds only allows the highest quality of affiliate marketers, and to match this the offers they make available are vetted for their top quality as well. When performing split tests this means far less money wasted trying to find top offers for your traffic. Unlike many other affiliate companies SI/MA is continually evolving itself and trying to ensure that it's platform is the best in the business. When pairing this with weekly payouts and the industries best affiliate managers it's difficult to consider working with anybody else."

J.L. - PUBLISHER
Need to contact someone at Monster Ads?
Please complete the form below & someone will be in contact with you as soon as possible.
With Monster Ads affiliate staff working remotely in multiple time zones across the globe, we are able to keep overhead low and response times fast, which means more money in your pocket and support around the clock.
If you ever can't reach our staff online, leave a message here and someone will respond as soon as possible.
Or mail us directly:
MONSTER ADS LLC
4905 34TH ST S STE 364
ST PETERSBURG, FL 33711